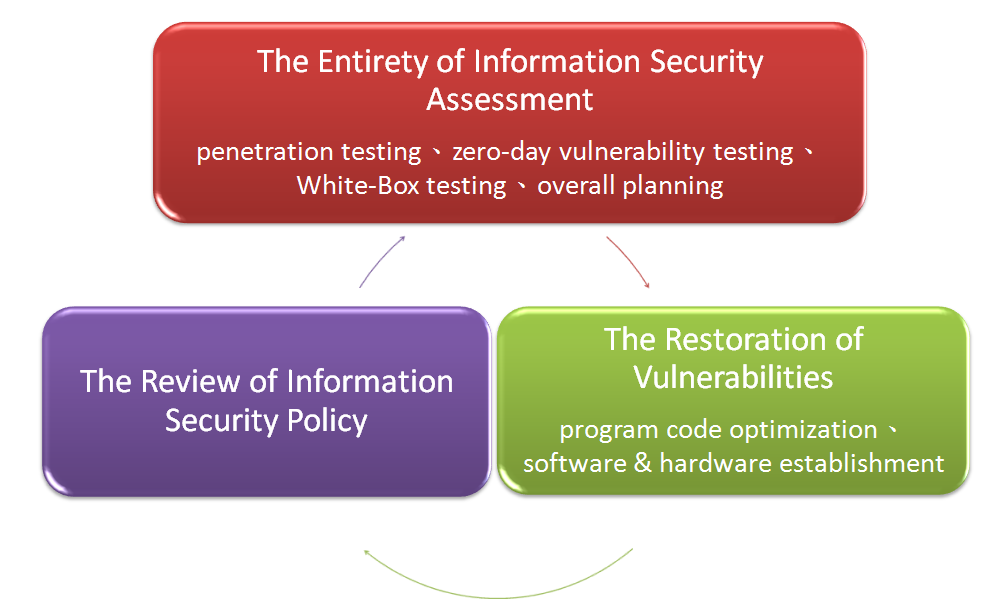 It is a current trend that government entities, banking sectors and medical facilities all rush to purchase information security hardware such as WAF (Web Application Firewall)、IPS (Intrusion Prevention System)、IDS (Intrusion Detection System) and so on. It appears that taking all kinds of medicine but not knowing what is wrong.
APT (Advanced Persistent Threat) is a hot topic and one of Ray Aegis's main services is assisting our customers to face the threats. (Please refer to the supplementary links at the end of the article for the exactly definition and related current events.)
Due to daily published vulnerabilities, the most effective way of preventing malicious attacks from the network is to regularly inspect weakest parts of the information security and improve continuously. After realizing the root cause of vulnerabilities, we can effectively fix vulnerabilities or choose appropriate products of information security for protection.
Bruce Schneier, a master of information security, said that Security is a process, not a product. It is not an effectively way to solve information security problem only by products!
Ray Aegis has done research about WAFs of different major brands in America recently. It has been found that they almost either could be bypassed security rules or would exist potential issues of DoS (Denial of Service). Information security products can be accessory, but all products have limitation and side effects!
Ray Aegis Information Technology provides integrated information security services including deep penetration testing, zero-day vulnerability detection, White-Box testing and an overall security suggestion. Ray Aegis provides a complete total solution plan about program codes and whole system in terms of neutrality and specialties. Our customers will effectively prevent all varieties of cyber attack with the concept of defense in depth!